Our collection of Disney Vinyl has grown again! This time, I picked up a copy of this beauty, Walt Disney's Disneyland Band Concert released back in 1956.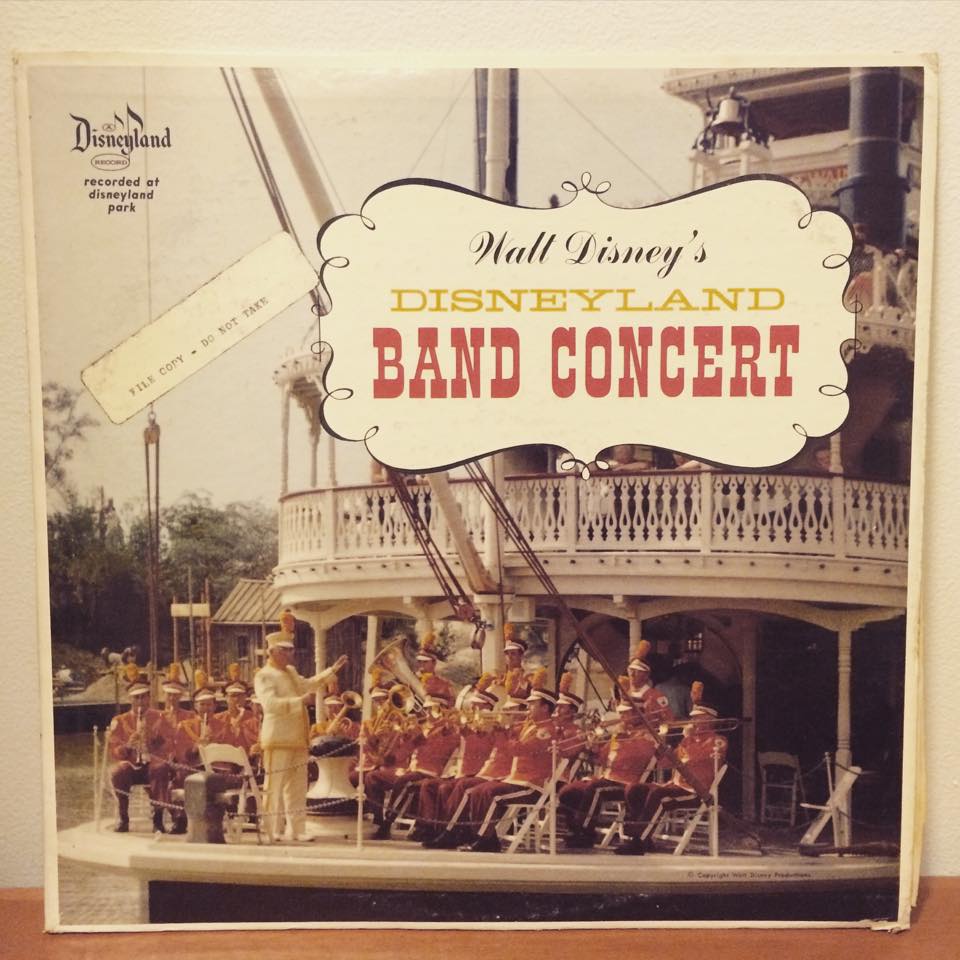 One of the greatest things about this album is that, according to the jacket, it was recorded "during a normal day at Disneyland in Anaheim, California, in the belief that an on the scene recording would have more authenticity and flavor than a studio version." Thank You Disneyland Records!
At the time of this recording, the conductor of the Disneyland Band was Vesey Walker, who while at Disneyland is described as continuing in a lifelong profession that took him from conducting the Army Band during World War I, to participating with the Los Angeles Elks Lodge 99 band, the famous "Toppers" in every Tournament of Roses Parade from 1936 to 1955!
And let's not forget the members of the band. Here's a listing of these wonderful musicians that made the Disneyland Band famous some sixty years ago. Clarinets: Jack Williams, George Landier, Bernie Flymen. Saxophones: Don Baker, Eddie Stelnicki. Cornets: Herman Terando, Warren Gale, Eddie Shiner, Ted Tracy. Trombones: Jim Barngrover, Jr., Ozzie Stock, Eddie Thomas. Horn: Ed Liston. Baritone Horn: Cass Arpke. Tubas: Jim Sexton, Donald M. Heaston. Drums: Morris Casselman, George Richter.
I hope you will enjoy listening to this classic piece of rare Disney audio from 1956 as much as we enjoy playing it for you! Enjoy!